Workday Software
Pre-Apprenticeship Program with Qwasar
A collaborative pre-apprenticeship program to feed Workday's On-Ramp Apprenticeships.
Get Into Tech
About the Workday Software Pre-Apprenticeship Program
Qwasar Silicon Valley has partnered with Workday to train software engineers for their Opportunity On-ramp program. The Opportunity On-ramp program is a workforce development effort and part of Workday's commitment to increase diversity in their employees by targeting 30% of new hires from non-traditional and diverse backgrounds. The program combines an internship with opportunities to move on to full-time employment in various roles, including software engineering and site reliability engineering (DevOps/cloud engineering).
Workday's On-ramp program is part of an initiative with LinkedIn, PriceWaterhouse Coopers, Salesforce, Okta, and Norton to create on-ramps into strong careers at their respective companies based on skills not degrees.
The Workday Pre-Apprenticeship program is a unique, intensive training program for candidates to develop the specific technical skills Workday looks for in their apprentices. No other program trains specifically for Workday's software careers.
Candidates complete 4 training tracks at Qwasar, of which the fourth is specifically for languages and tools used by Workday's software engineering team.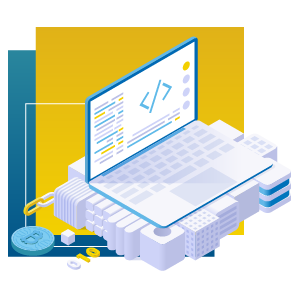 Workday Software
Pre-Apprenticeship Program Structure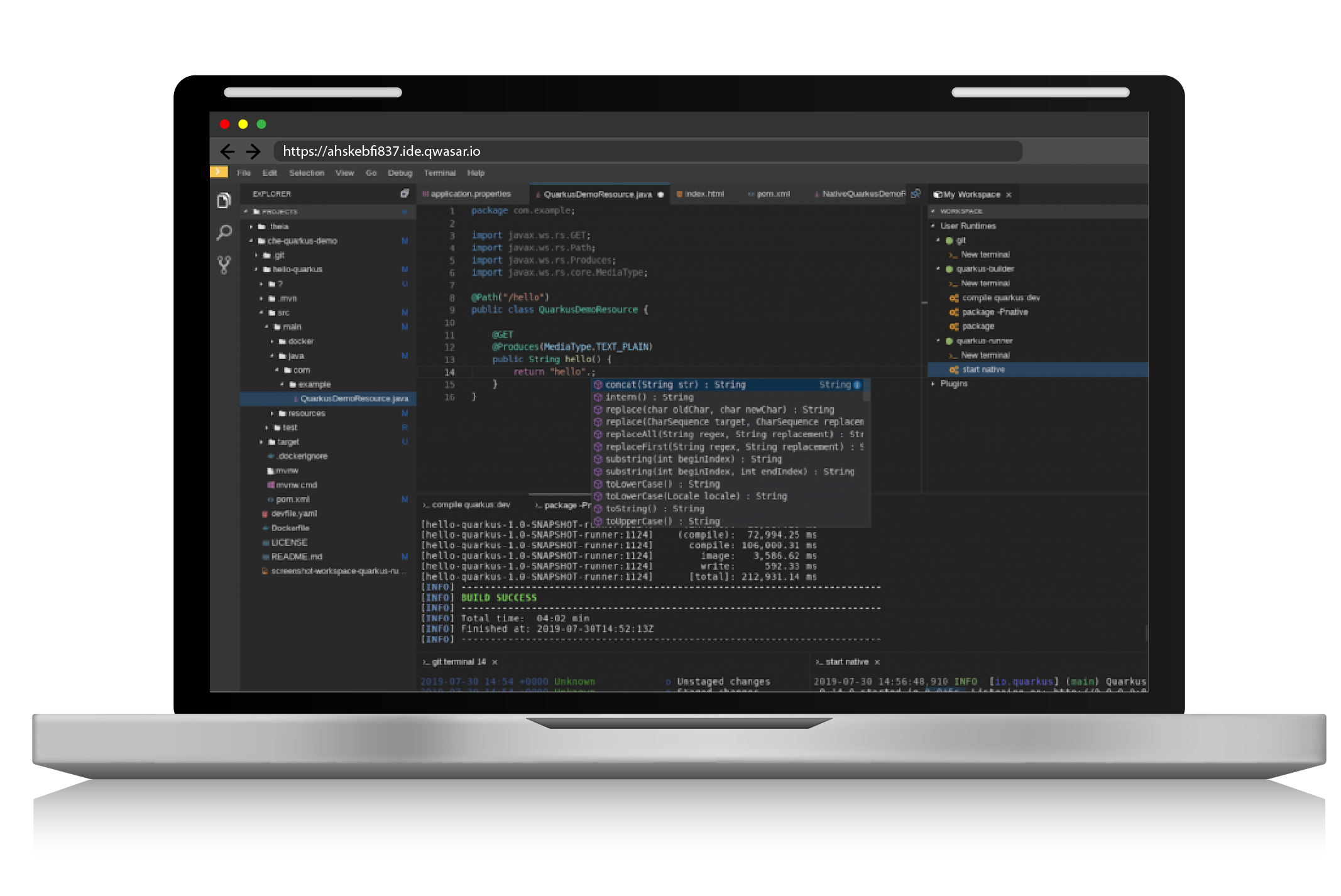 Days and Duration
The Workday Software Pre-apprenticeship program lasts approximately 9 months. There are three options:
Full-time, Monday to Friday, 9am-5pm PT
Part-time, Tuesdays and Thursdays
Part-time, Saturdays
Start Dates
There are 4 start dates for this program in 2022:
15 Mar 2022

17 May 2022

12 July 2022

13 Sept 2022
Meetings and Events
We generally meet three times per day, with the exception of the full-time students. Meetings are as follows:
9:15am PT daily check-in or standup
9:45 or 11:45am PT coding collaboration
4pm PT guest or tech startup presentations (3pm on Saturdays)
A LOT OF CODING!
This program involves a LOT of coding: you should expect to write anywhere from 50,000 to 75,000 lines of code.
There are NO lectures (online or in-person) in this program. Instead, you will complete coding exercises, projects, peer code reviews, and technical interview challenges in a structured manner.
Software Pre-Apprenticeship Program Curriculum
The program is a combination of coding exercises, software projects, technical interview role plays, peer code reviews, and coding collaboration challenges. You will cover the following:
Pre-season
An introduction to software engineering and computer programming, learners cover basic principles, variables, functions, if and loop statements, basic algorithms, basic data structures, HTML, Javascript, and CSS.
The pre-season is the equivalent of what 95% of bootcamps cover.
Season 1 Arc 1
Cover fundamental computer programming concepts and learn the basics of C. Build a solid foundation in back-end programming including pointers, arrays, strings, algorithms, data structures, software architecture, and memory management.
Understand how a computer treats different types of data and what affects performance.
Season 2 Full Stack
Focus on back-end and front-end programming, tools, languages and databases. Build 3 websites, rebuild a database from scratch, develop a technical portfolio, and focus on intermediate object-oriented programming.
Work in Ruby, Ruby on Rails, Javascript, HTML, CSS, PHP, React.js and with SQL, Nginx, and APIs.
Season 3 Workday
Focus on Java, advanced object-oriented programming, UML, software architecture, and back-end programming.
Begin technical interview preparation and role plays, develop and review resume and LinkedIn profile, and begin preparing your application for Workday's Software or DevOps internships.

Opportunity Onramps
About Workday Onramps
Workday offers four to six-month internships in various areas. The two we focus on are:
Software Application Engineer
Site Reliability Engineer
The Onramps program focuses solely on people who do NOT have a bachelor's degree (or higher) in computer science. The program is designed for:
people who don't have a bachelor's degree
Veterans
people who have a gap in employment
people who have a non-American bachelor's degree or a degree entirely unrelated to tech
Workday recruits three to four times per year. They have an incredibly high conversion rate for their internships into full-time roles and are recognized as a great company to work for.
What to Expect
How Learning Works
You will complete a series of exercises, projects, and role plays which train you to the standards, technical skill, and requirements for Workday's internships.
Qwasar uses an industry-leading experiential learning platform that includes an integrated development environment (IDE), a Git system, and an accessible learning system with every project in the Pre-apprenticeship program.
There is one key to succeeding: do not give up. SO many learners have succeeded with little technical experience and they have 1 thing in common: they are determined and they do not give up.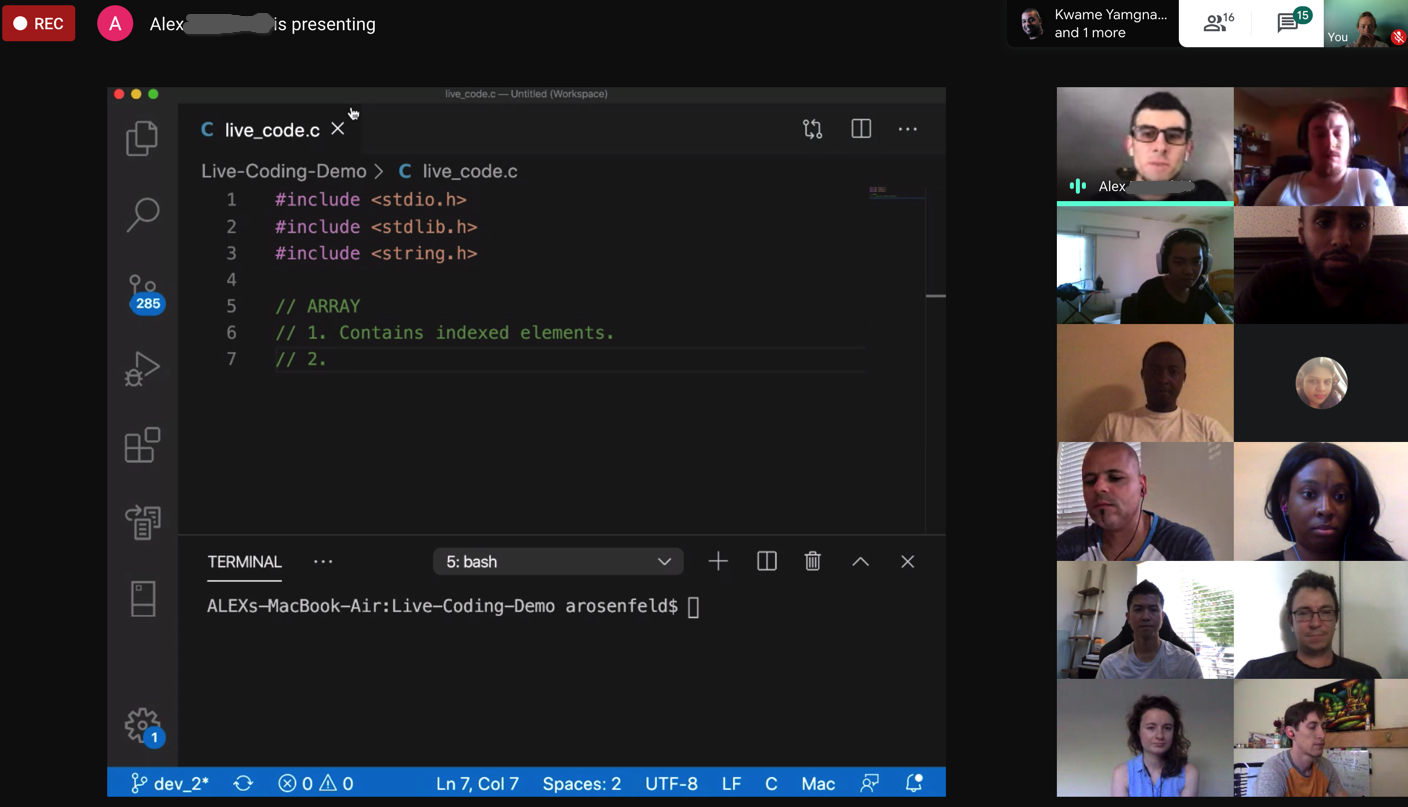 We've tried to recruit from bootcamps, but they just don't train to the technical level that we require. No one could pass our technical interview. You're the first program I've seen that teaches object-oriented programming, and I'm so impressed with your program. Nikki, Sr Program Manager and Recruiter, Opportunity Onramps @ Workday
We're the only program with a direct connection to the Workday internship program. You apply to their program and we send them your name right away!
We're the only program that gives you an outstanding opportunity and real way to get employed at and join one of Silicon Valley's top-rated tech companies.
We've got one of the best employment rates in industry. Why? Because our programs truly train you to Silicon Valley standards.
You have additional options outside of applying to the Workday Opportunity Onramps internship program.
Software Pre-Apprenticeship Program Details
Commitment
You are expected to commit to all program meetings in your respective program.
If you're part-time, you should be learning 15-20 hours per week, which includes meeting times.
If you're full-time, you should be learning and coding 40 hours per week, which includes meetings.
Cost
The pre-apprenticeship program costs $2,400 total.
If you're part-time, you pay $100 per month until you gain an internship, apprenticeship, or employment, at which point you pay the final remaining sum up to a total of $2,400.
If you're full-time, you pay $200 per month until you gain an internship, apprenticeship, or employment, at which point you pay the final remaining sum up to a total of $2,400.
Requirements
You must meet the following requirements to apply for this program:
completed at least a GED or high school diploma
completed at least Algebra I
Available at least 15 hours per week
Able to commit to all program meetings
do NOT have a bachelor's degree in computer science or similar
Located in the San Francisco Bay Area or able to move to the area to start the internship
Application Process
How to Apply and What to Expect
To apply to the Workday Software Pre-Apprenticeship Program, expect the following steps:
Step 1: Submit your application online.
Step 2: If you pass our review, you will be invited to schedule a virtual interview.
Step 4: Following the interview, if accepted, you will be invited to enroll.
Step 5: You will receive an email with a link to the enrollment form which you must complete.
Program spaces are limited to 30!! Apply now!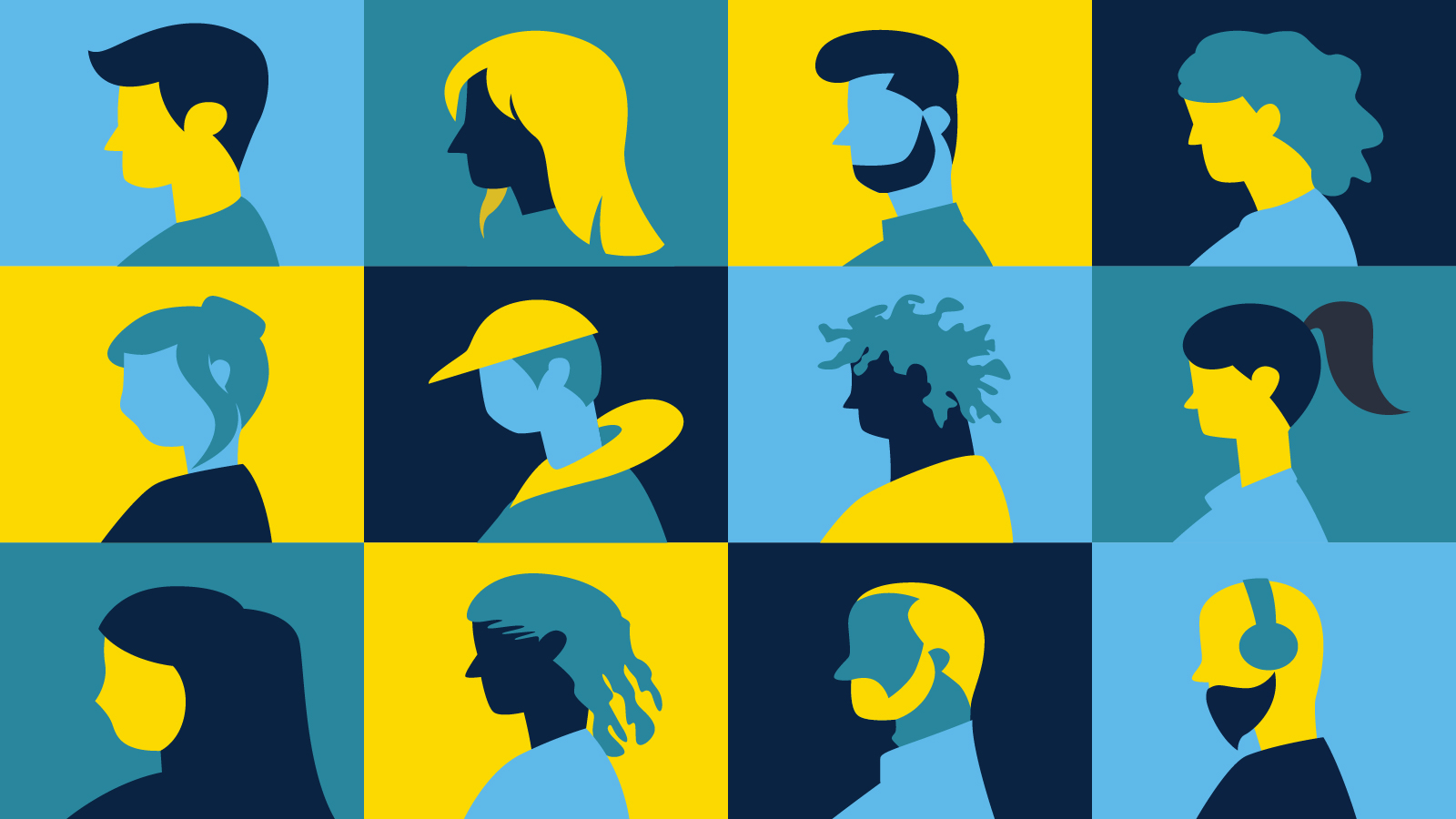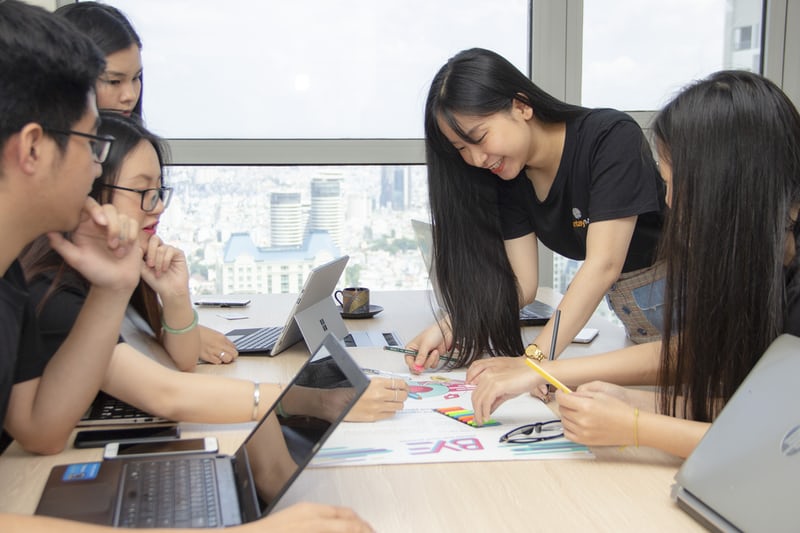 How Pre-apprenticeships Work
What Sets Our Pre-apprenticeship Program Apart From Other Programs
Other pre-apprenticeship programs are designed to provide an introduction to web development: they don't train to Silicon Valley standards or to requirements for most software apprenticeships.
Pre-apprenticeship programs can't guarantee acceptance into apprenticeship programs, but ours is designed to give you the best possible opportunity with Workday, and other employers.
Workday has a multiplying need for developers and takes a large number of candidates each hiring round.
Most pre-apprenticeship programs aren't developed directly with employers. We, however, worked with Workday and their software engineers to create a track specifically for their needs.
Also, most other pre-apprenticeship programs mean hours and hours of lectures and passive learning. At Qwasar, you code and practice everything that you're expected to do on the job, ultimately giving you the best opportunity to convert to a high-paying full-time role at Workday!
95%
Employment rate as of March 2021, through July 2021, and through January 2022.
120+
Projects in our curriculum with over 6000 completed already by learners on our platform
0
The number of other programs that train to the advanced level that we do
40
The number of technical interview role plays learners do in our program
FAQ
Do you guarantee a job at Workday?
No, we do not guarantee a job at Workday. You are not guaranteed to be accepted to Workday's Onramp internship program, however, you are set up to have the best possible success in industry. It's still up to you to pass two to three rounds of interviews!
Do I have to be located in the SF Bay Area?
No, you don't have to be living in the SF Bay Area to participate in the pre-apprenticeship program, however, Workday will expect you to relocate to the Dublin/Pleasanton area before you begin your internship.
Do I have to apply to Workday's Onramp Internship?
Yes, you do.
Can I apply to other apprenticeships and internships?
After completing an application for Workday's Onramp internship program, yes, you can apply for other apprenticeships, internships, and jobs.
What if I have a Computer Science degree?
If you have a computer science degree, you aren't eligible to join this pre-apprenticeship program, however, you are more than welcome to apply for other Qwasar programs. Workday will also still welcome applications directly via their website for their software positions and you can use Qwasar's training tracks to develop your technical portfolio.